Published June 29, 2020
If you enjoy the thrill of risk taking and getting the doo-doo scared out of you, here's something for you to try. Wander into any professional sports locker room and suggest to the athletes that they lose games on purpose to improve their team's draft position. See how that works out for you.
I'll say it in plainer terms: There. Is. No. Such. Thing. As. Tanking.
If you're somehow not familiar with the term, "tanking" refers to a joint effort by everyone associated with a professional sports franchises to deliberately lose games so they can get the highest possible draft choice.
Balderdash!
The competitive fire at the professional level, the pride associated with it, is too intense. These are athletes who've been competing in their respective sports since they were in grade school. They hated to lose in Little League and in Pee-Wees; you think their hatred of losing has gotten diluted throughout the years?
And you think that they'd compromise their competitiveness for the benefit of a higher draft choice? Please.
The competitive fire isn't just about the team. Not everyone is a star, guaranteed a roster spot from year to year. In fact, more players than not are competing not only for the team, but for their own existence as a pro. Ask those players how much they care about where their team drafts after the season.
I know I won't be able to get through to many of those who hold the tenet of tanking as truth. That's OK. My knowing that they're wrong is good enough for me.
Now, do front offices set themselves up for some lean years? Of course. It's called rebuilding. If you're a sports fan in Detroit, especially, you're more than familiar with this tactic.
Red Wings Nation is in a kerfuffle because their team, despite its horrific record in 2019-20, recently participated in the embarrassing NHL Draft Lottery, only to end up with the fourth overall pick.
Sadly, the NHL lottery (as in the NBA) was established as an overreach in response to the aforementioned tanking philosophy—the one I just debunked.
If you need more convincing that the tanking philosophy in the Red Wings' case is a fallacy, you need only look at their roster. The Red Wings didn't tank; they just played their schedule to the best of their abilities, and 17-49-5 was the result—because that's as good as they could do.
The NHL's lottery was even more of a debacle because the screwy system—based on odds-making straight out of Casino Hell—enabled a TBD playoff team to be awarded the first overall pick.
A playoff team!
If you care to try to make sense out of this, click here.
All draft lotteries should be abolished, forthwith. They're based on a false concept. It's one thing for teams to shed talent due to financial concerns, thereby leaving a severely disadvantaged roster to take on the rest of the league. Again, it's called a rebuild. It's another thing entirely—and this is the false part—to brazenly declare that the athletes themselves are giving anything less than their all.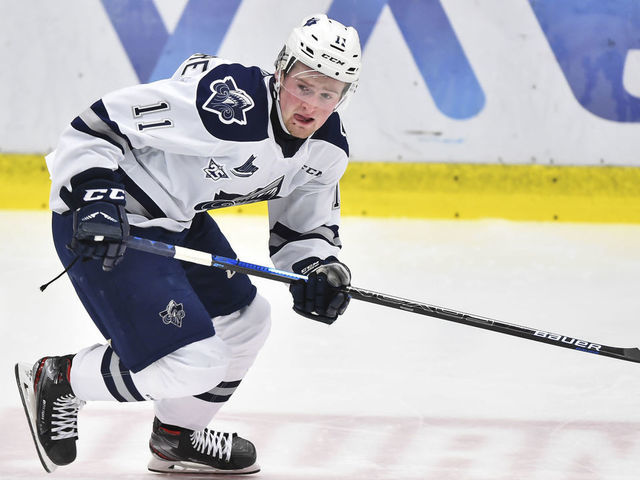 The Red Wings got jobbed. I think most hockey people would concur. But leave it to a former no. 4 overall pick to take the high road.
"To be honest with you, not surprised," Red Wings GM Steve Yzerman said in the wake of the lottery's destruction. "We had an 18.5 percent chance of winning the first pick. So realistically, I'm prepared to be sitting here today not talking about the first pick. I'm not really surprised. The bottom eight, or the eight playoff teams, had a 24.5 percent chance combined of getting the pick. So the odds were better that the first pick went to the bottom eight than it did us."
Well, that's just plain wrong.
So a team that made the playoffs will add consensus #1 overall pick, forward Alexis Lafreniere, who was No. 1 in NHL Central Scouting's final ranking of North American skaters. That's just great.
The draft order isn't designed to reward losing. It's designed to maintain competitive balance as much as possible. How teams choose to use their draft picks is on them. Ryan Leaf, anyone?
I have seen on social media that the Red Wings aren't necessarily getting a lot of sympathy from NHL fans across the country. That's understandable. Despite missing the playoffs for five straight years now, the Red Wings were a bastion of stability and success in the league for more than two decades prior to their downfall, which some folks are clearly enjoying tremendously.
But is MLB better when the Yankees are bad? Is the NFL better when the Raiders stink?
This won't be popular with the Red Wings haters, but the NHL needs a good team in Detroit—if for no other reason than for those in the Winged Wheel to wear the black hats.
This isn't to say that the Red Wings will get nothing but scraps at no. 4 overall. Far from it. If the organization has shown anything since the late-1980s, it's been proficiency at drafting.
No matter. The NHL tripped over the blue line with this one. The lottery either has to go entirely, or it has to be weighted much more heavily toward the worst team getting the highest draft pick.
Thanks, but no tanks.