Published Dec. 2, 2019
In a sport filled with lines of all sorts, it was one of the most legendary.
"You hate the guy for 364 days," it goes (and I'm paraphrasing), "and on the 365th day, you lift the Stanley Cup."
It was uttered by a former Montreal Canadiens player, speaking of iconic coach Scotty Bowman, who led Les Habitants to four straight Cups (among five overall in Montreal) between 1976-79. And Scotty, as the speaker above indicated, didn't exactly make a lot of friends along the way, amidst all that winning.
Bowman left a trail of disgruntled, offended players in his wake, but a great deal of those dudes are also wearing multiple rings on their calloused fingers. I'm pretty sure they'd tell you that it was worth what Bowman put them through.
Scotty was a master of the good old-fashioned tactic of messing with your head, to hear his former players say it. And Bowman didn't just pick on the third and fourth liners. In Detroit, no less than Steve Yzerman and Brendan Shanahan could count themselves among Scotty's victims of his cranial craft.
But Bowman won. A lot. Nine Stanley Cup-winning teams had Scotty Bowman as their coach, across three franchises.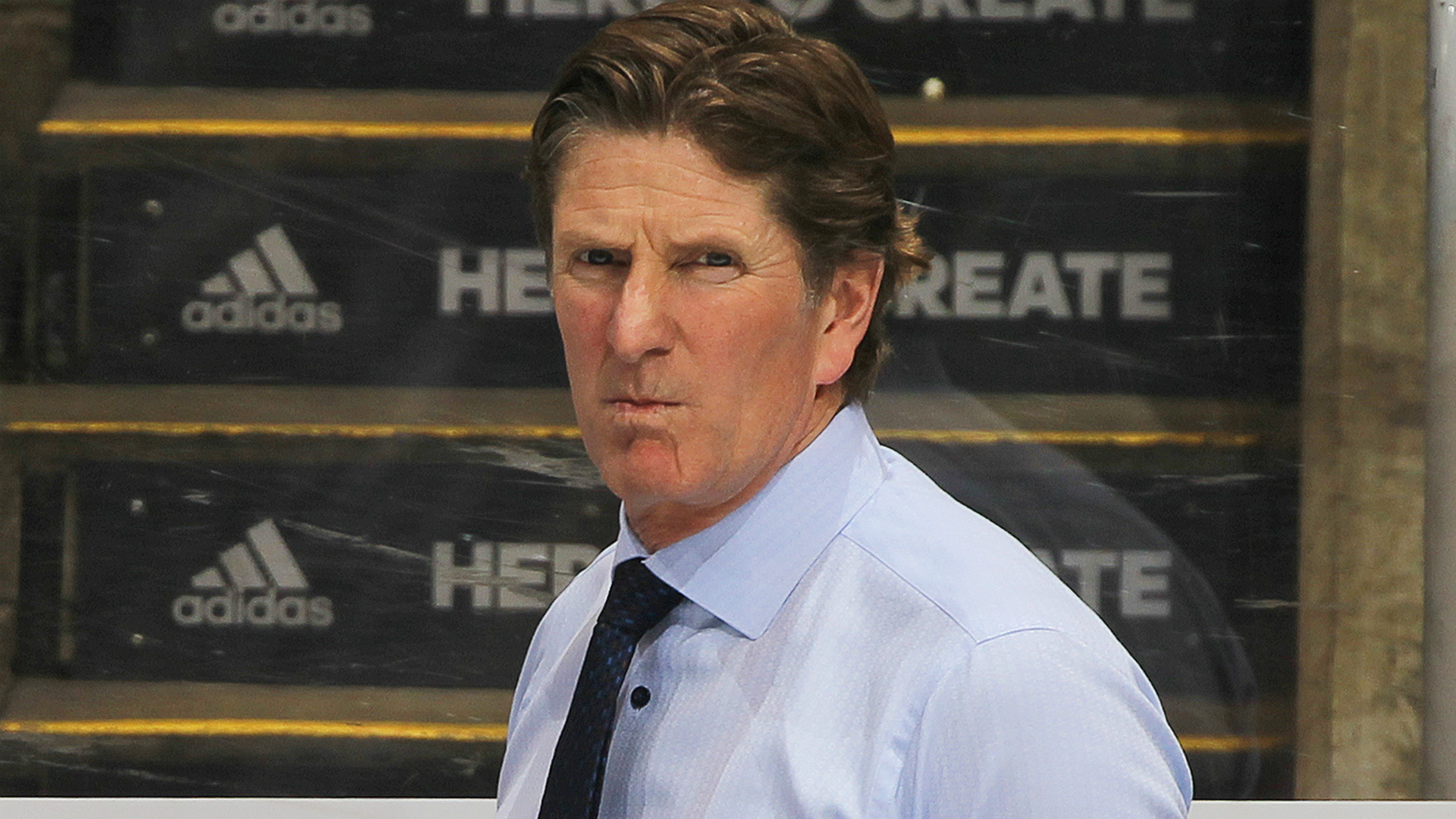 Today's NHL not conducive to Babs' style
But Bowman's tactics might not play today. In fact, they probably wouldn't. Just ask Mike Babcock. Actually, ask those who played for him. It won't be a G-rated conversation, to warn you.
Babcock got the ziggy in Toronto a couple weeks ago, the Maple Leafs in the throes of a six-game losing streak and the players near revolt. It wasn't supposed to end that way in Toronto, but with Babs, that's the chance you take when you hire a man of his ilk.
The Maple Leafs haven't won the Stanley Cup since 1967, a fact that most hockey fans in Toronto know more readily than their wedding anniversaries or their kids' birthdays. And today, some four years and change after hiring Babcock, the Leafs are arguably no closer to sipping from hockey's chalice than before they pulled a Brinks truck up to Babs' house.
Leafs braintrust, led by, ironically, Shanahan, was drinking a cocktail of desperate and urgent (enabled by deep pockets) when they inked the free agent coach away from Detroit back in the summer of 2015. It wasn't a bad move, really.
Babcock, at the time, was the hottest coaching commodity in the NHL, despite the Red Wings' downward trend when the Leafs reached out. He had three Cup Finals under his belt, winning one and coming extremely close to winning another on two occasions, in Detroit and Anaheim. He won at the international level as well, being the only coach to capture gold medals at the World Junior Championships (1997), the World Championship (2004) and the Olympics (2010 and 2014).
His coaching success was clear and not to be argued. Now, as far as his methods…well, that's where your non-G-rated conversations begin.
Alienating, shaming players
In Toronto, it came to light that Babcock's treatment of rookie Mitch Marner in 2018 was beyond reprehensible. The coach asked Marner to record the slackers on the Leafs roster, but then Babcock went public with those identified, telling the so-called slackers that Marner was the source. Babcock subsequently apologized to Marner, but the damage had been done.
Babcock's relationship with Leafs star Auston Matthews wasn't warm and fuzzy, either, which makes Matthews the rule rather than the exception.
This column isn't designed to post a laundry list of those who Babcock offended and how (just Google Mike Commodore/Mike Babcock for some fun). It's to openly question whether Babs will ever coach again in the NHL.
The expansion Seattle franchise has been mentioned on the Interwebs as a possible destination for Babcock, whose hefty, eight-year contract was swallowed by the Leafs with four years remaining on it.
I suppose an expansion club could be interested in hiring a big name like Babcock, but does his toxicity extend so far that even a newbie team would stay away?
The pundits in Toronto who cover the Leafs (plus the fans, who have been through hell and high water with that franchise) have hinted that Babs' style and strategies are outdated and no longer a winning recipe in today's progressive NHL. That's not even taking his prickly nature into account.
Mike Keenan, sort of a Scotty Bowman Lite, was the Billy Martin of the NHL—taking his act across damn near half the league, where at each stop it would inevitably flame out after a short shelf life, despite periods of genuine winning. Keenan's poor relationship with players, especially the stars, finally caught up to him until finally no NHL team would give him the keys to their dressing room.
Not even winning the Cup in 1994 with the Rangers could keep Keenan in employ, as he resigned later that summer after a contract dispute with GM Neil Smith.
Mike Babcock doesn't have to coach anymore. He is likely set financially at age 56. Maybe we'll see him someday in a TV studio as kind of a Barry Melrose type.
But if Babcock wants to coach, it might not matter. Unlike Bowman and, to a degree Keenan before his act tired, teams might not be beating down Babs' door as they would have in 2015. While Babcock did lift the Leafs a notch or two, his teams in Toronto went 0-3 in playoff series.
The NHL's Prickly Pear may have pissed off his last player.